PROFESSIONAL DIAGNOSTICS, ADVISES & SERVICES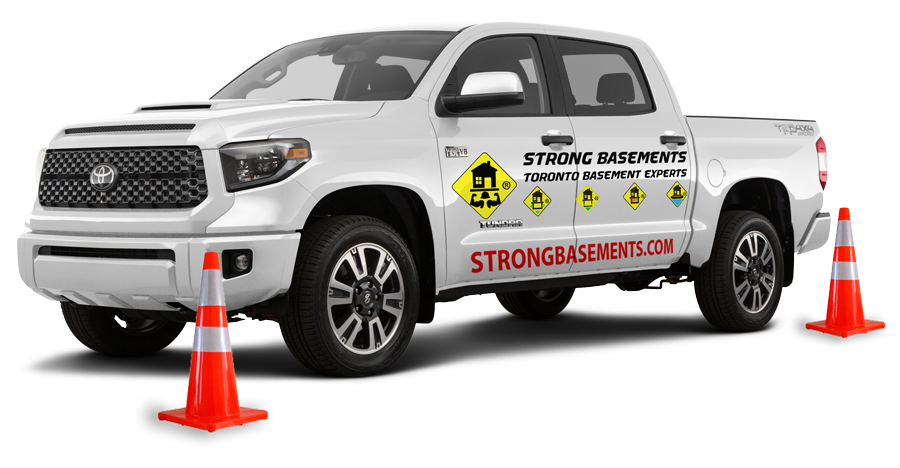 FOUNDATION CRACK REPAIR TORONTO
The ultimate solution for a cracked foundation wall is exterior excavation and repair.  At Strong Basements, we make sure that all cracks fixed properly and damaged basement walls are completely waterproof.  We guarantee that the cracks we repair will not leak for 25 Years!
FOR ALL BASEMENT WATERPROOFING, DRAIN & FOUNDATION WORKS
TORONTO LICENSED & CERTIFIED
TORONTO BUILDING RENOVATOR LICENSE: T85-4754041
TORONTO PLUMBING CONTRACTOR LICENSE: T94-4891681
FOUNDATION CRACK REPAIR FAQ's
When is a cracked foundation becomes a problem?
If the crack is going all the way from top to bottom it becomes a problem, and the homeowner has to take action to investigate the causes and fix the crack.
How to fix a cracked foundation?
There are few proper ways to fix cracked foundations: 1. From the outside, by excavating the foundation down to the footing, exposing and cleaning the crack, applying hydraulic cement to the crack, waterproofing the foundation, reinforce the foundation with glass-fiber mesh. 2. From inside, by drilling multiple holes through the crack and injecting the epoxy product.
What does a cracked foundation look like?
Why cracked foundation is bad?
First of all cracked foundation is a waterproofing issue, and water can and will penetrate inside the basement through the cracks. Second, if the crack expends it may become a structural issue, causing cracks and deformation to the building structures.
Toronto

Etobicoke

Mississauga

East York

North York

Leaside

Scarborough

Vaughan

Oakville

ALL SOUTH ONTARIO
1368 Blundell Rd. Unit 11, Mississauga, ON L4Y 1M5